This poster demonstrates an original approach to musical notation, with the entirety of "She's a Rainbow" by the Rolling Stones represented graphically. The song is in the key of Bb, so each note of the Bb scale was assigned a color, with octaves represented by shifts in brightness. Each whole circle represents an eighth note beat, moving from left to right, just as in standard notation. The concentric rings reveal what each instrument is playing on a given beat. The visualization key explains how various note relationships are represented.
Our intention is to visually represent how music flows from note to note, and how combinations and repetitions create beautiful patterns that are as mesmerizing as music itself.
Available for purchase
as a gallery-quality giclée art print
on 100% cotton rag archival paper
at

INPRNT

.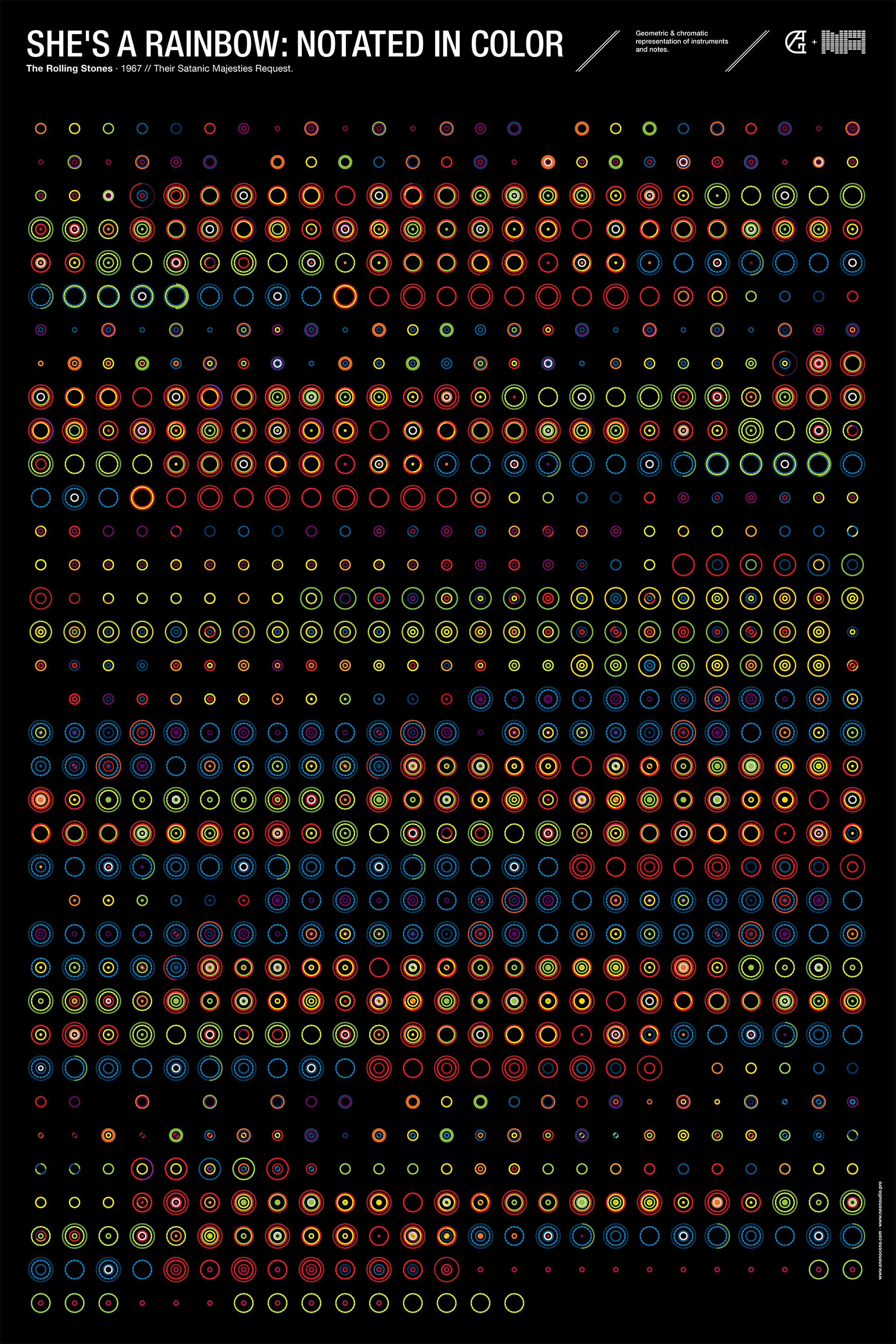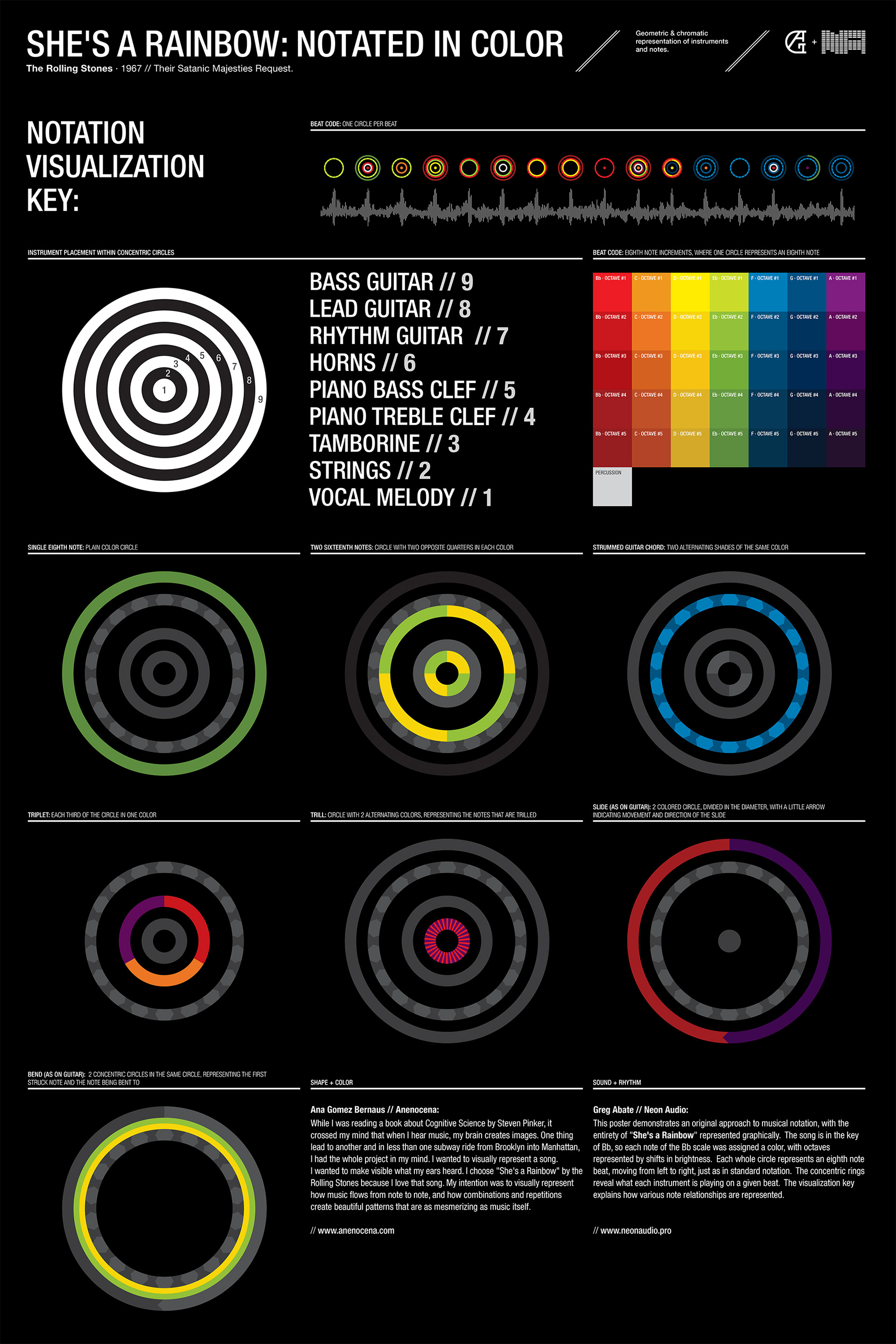 Ana Gómez Bernaus
Greg Abate